Research Topic:
Philanthropy and Social Justice Movements: A study exploring the patterns and impacts of funding movements.
Fellow:
Shalini 
About Shalini
Shalini is an educator, facilitator and a researcher with a decade of experience in the development sector along with academia. Her interests and work are at the intersections of Identity, Labour, Environmental (In)justice with a focus on Gender and Caste. Her research background is in Sociology with a focus on interdisciplinary research in the field of urban political ecology. Shalini's skills range from community organizing, restorative justice, narrative practices, Trauma-informed practice , Non-Violent Communication and oral history. As a researcher, she is associated with various organizations like Women in Informal Employment-Globalizing and Organizing(WIEGO), National Law School India University(NLSIU) ,University of Bath. As an educator, she was a Teach for India fellow and also an Assistant Professor of Sociology teaching the under-graduates in Hyderabad. Shalini has been a recipient of various practice based fellowships for facilitations on gender sensitization, Mental Health and Education along with research based fellowships with University of Bergen, University of Massachusetts. She is passionate to work in a space where research, policy and practice intersect.
Through the fellowship, Shalini is keen to explore the patterns of funding social justice movements in India by studying the organizations and collectives that focus on community organizing and movement building.
Research Topic:
Covid-19, Sex Workers and Survival: How Did the National Network of Sex Workers Support Member Organisations?
Fellow:
V. Kalyan Shankar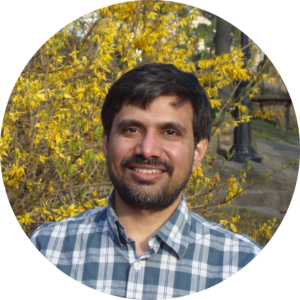 About V. Kalyan Shankar
V. Kalyan Shankar works as Assistant Professor at the Symbiosis School of Economics, Pune. He completed his PhD from the Department of Economics, University of Pune and is a recipient of the EXIM Bank IERA Award (2014) for the best doctoral thesis by an Indian national on international trade. He was an ICSSR Postdoctoral Fellow (2013-15) and a Fulbright-Nehru scholar at The New School, New York City (2015-16). He has held visiting researcher positions at University of Wurzburg, Germany and University of Oxford, UK. In 2021, he received the Elizabeth Adiseshiah Citation for recognised contributions to development studies in India.
He co-edited the volume 'Prostitution and Beyond: An Analysis of Sex Work in India' published by SAGE (2008) and was the principal co-investigator for the First Pan India Survey of Sex Workers (2009-2013). His research work is published in Economic and Political Weekly, Higher Education, IDS Working Paper series, IIC Quarterly and WSQ. He is a co-founder of the Wadarai Foundation which works for the empowerment of farm widows and other marginalised single women in the Marathwada region of Maharashtra (India).
Research Topic:
Diversity Equity and Inclusion (DEI) in Organisational and Grant Making Philanthropic Landscape
Fellow:
Amod Khanna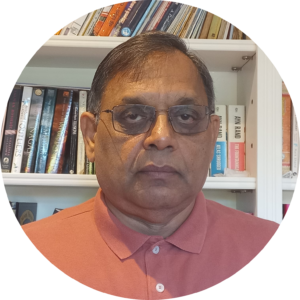 About Amod Khanna
Amod Khanna, Business Economist by training, has worked in the civil society development space for the past three decades. Leading projects on issues of Governance, Rights of the Child, Livelihoods, Climate Change he has and made difference in the lives of vulnerable communities in difficult geo-cultural terrains across multiple states. He strengthens civil society by developing their strategic pathways on these issues with a focus on inter-sectionalities of gender, caste, access, and expressed needs of the communities. Amod believes in learning from communities and incorporating it in knowledge generation through qualitative research, participatory evaluations, process documentation and capacity building.
Research Topic:
Everyday charitable giving within urban healthcare landscapes in India
Fellow:
Deeksha 
About Deeksha
Deeksha is a doctoral candidate at the School of Social Work, Tata Institute of Social Sciences, Mumbai. Her PhD dissertation is an ethnography of internal mobilities for medical care in Delhi, focusing on migration, access to public healthcare and philanthropic infrastructures in the city. She is a recent Commonwealth Scholar, completing her 12-month Split-site Scholarship at the School of Social and Political Science, University of Edinburgh. Deeksha is also an alumnus of the Dalai Lama Fellowship, USA. Her research interest includes migration and labour, civil society, Medical Social Work and Public Health/Healthcare in India.